January Went by in a Whirl.
Consisting of, Work, Play, Heat and Yay!!.. Holidays!! and the month seemed to go in a Whirl and a Whizzz!!
My first Photo is a snap of an Orange Hot-rod I spied whilst out shopping.
I loved the contrast between it and the historic old church building.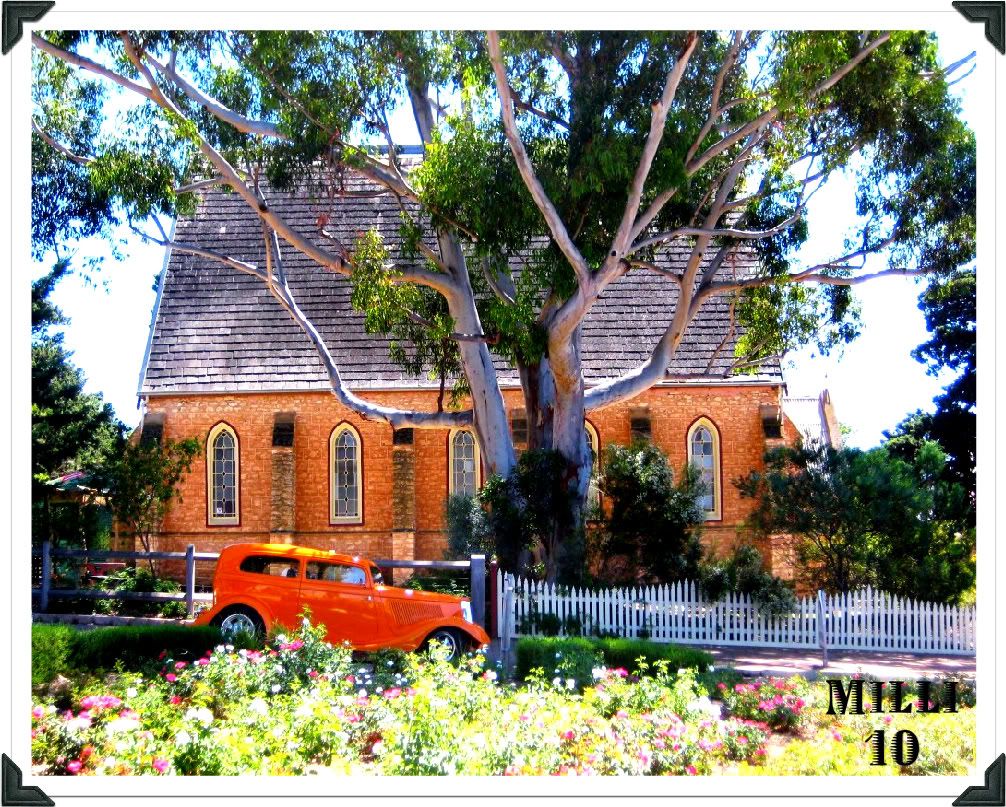 My next is a Photo taken at the local beach on Australia Day where so many of us all gathered and enjoyed a beautiful warm Summers day with friends and family relaxing and celebrating our National Day the way we all love to do it..Beaching.
The Horses are Doing well on the farm and this is Bobby the palomino. I liked the late afternoon sunshine playing a pretty shade of gold in this photo.
I can't leave with out showing a photo of Little Bo and how much he has now grown. This being his 5th month.
You saw the Fine Four and now for a Fifth. Not one of my best photos however the photo does give you an idea of how I ended this hectic month of January 2010
UP!!!!!!!