Ahh!!!! Just What I Needed
Can You Guess?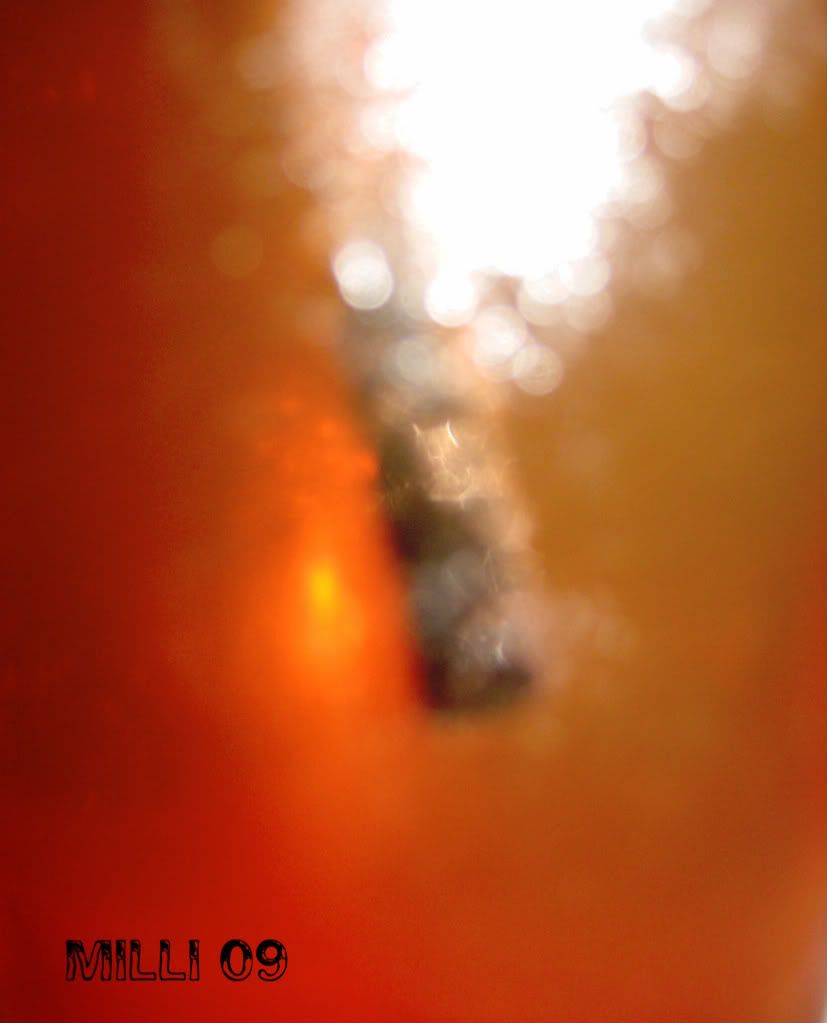 A big thank you to all who dropped by for a guess on my
What Am I?
Now for a bit of background.
A drink I favour when out and about and the answer is-
Bitters, Lime and Lemon.
The Perfect LLB
1. Rim the inside of a glass with 5-6 dashes of Angostura aromatic bitters

2. Add ice and swirl until the glass is evenly coated with Angostura aromatic bitters

3. Fill glass with lemonade or Sprite and a shot (15 ml) of lime cordial or fresh lime juice. For a low-cal version fill glass with soda

4. Garnish with a slice of lemon or lime
Here it is in full size.
Enjoy one with me now!!! Cheers and thanks for stopping by. Milli.