Next weekend promises to be very busy here. We have so much on for the Australia Day Long Weekend that squeezing all the fun in, will take some organisation.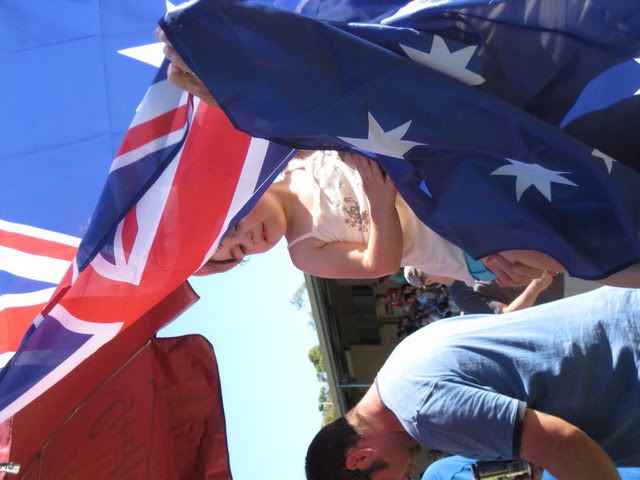 The photos below were taken last year on the Australia Day Long Weekend, as I played photographer for the day in and around my vicinity.
In a previous post I have made a reference to Beach Cricket and below is a photo of an area on the beach set aside for this must play game on any beach here. At the time this photo was taken the players were out to lunch so to speak, however all the beach users respect the stumps and the sitting balls and make a detour as they pass them by.
Usually the game is used as a past time for those spending whole days at the beach, giving them some action besides swimming, playing Frisbee or beach volley ball which Aussies love to play by the way.
There is much to do on a good day at the beach and many Aussies will visit their beach's over this holiday period.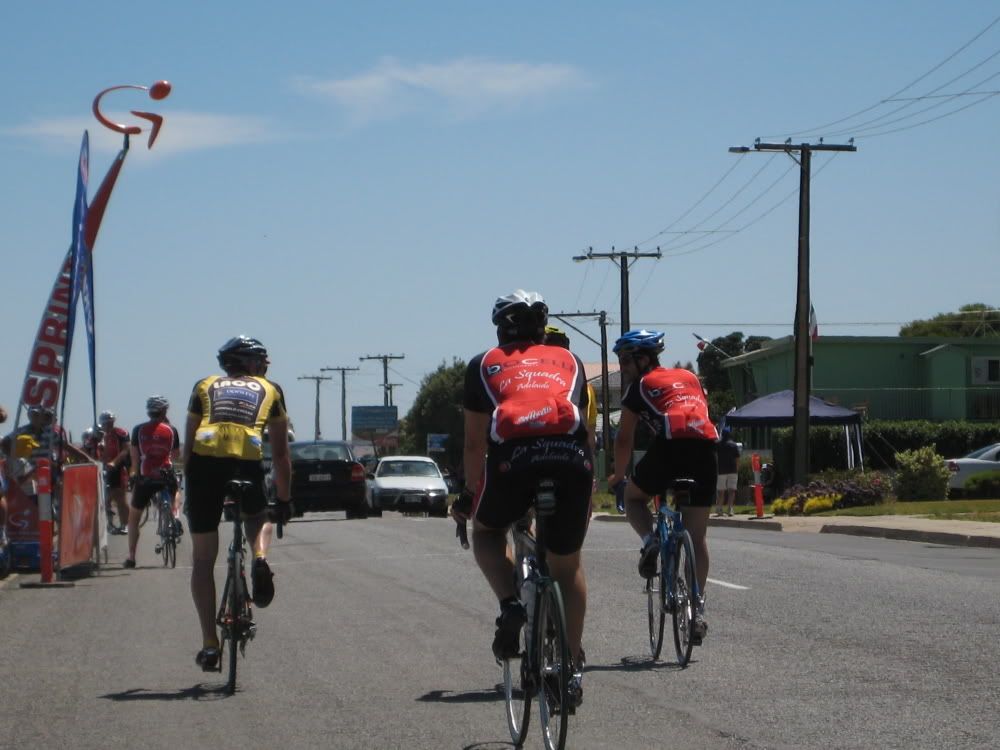 The Tour Down Under is a big feature here at this time also. One day on our doorstep gives us much exposure and the turn out this year will be unparalleled as Lance Armstrong joins the Ride. The 24th of January will be our districts turn to host this amazing event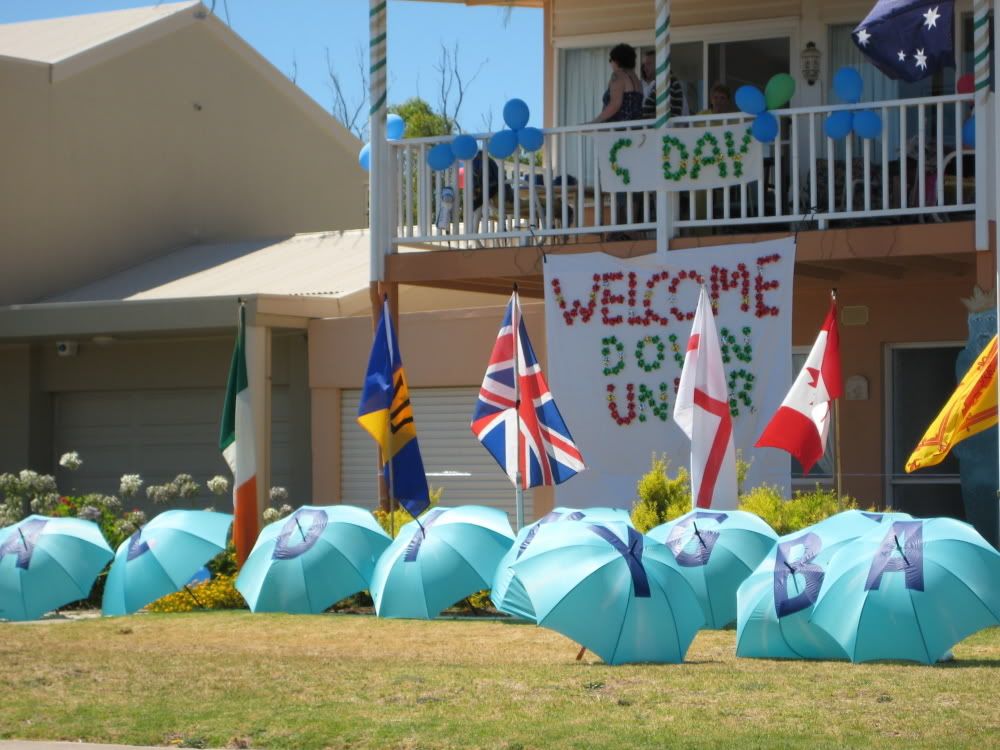 Also on offer will be the Compass Cup the very unusual Cow Race that stops, not a nation, but many Small Country Towns.
You may remember last year when Family members did us proud with their placing in this udder-ly disorganised and funny spectacle. Below is a photo to jog the mammary, Oops memory. No takers for the ride as yet this year as our jockey is expecting a baby in April.
As well as the above the social activities abound with the addition of Fairs, Auction Days, Community breakfasts and celebrations all around. I will have my camera at the ready and share the fun that takes place over this period.
We Aussies show our flag proudly and as we all join to celebrate Australia Day here I wish those of you Aussies abroad a Very Fun Filled and Happy Australia Day.
Milli 09.
Part Of The Tour Downunder Road Track as the entourage pass by.
Below is a photo of Beach Cricket usually played on a beautiful warm Summers Day in Australia.
Stubborn is a cow in a Cow Race.