Red sky at night,
Sailor's delight;
Red sky at morning,
Sailor's warning.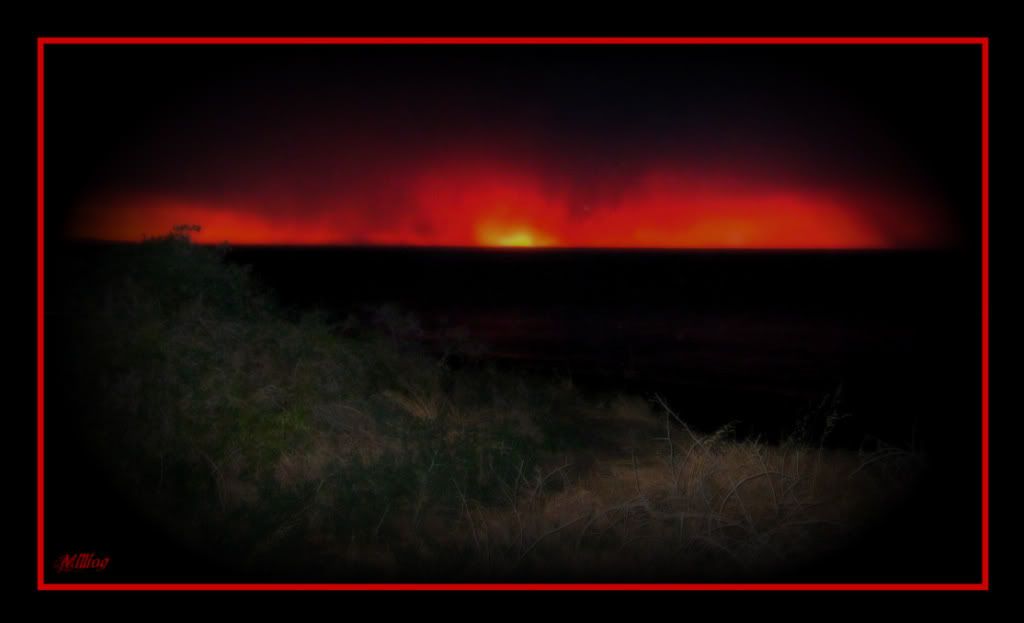 Before there was anything like weather forecasting as there is today with High Tech equipment constantly in use,
The Sailors and also Shepherd's and Farmers and those who worked in the elements had their own form of weather forecasting,
Hence the verse at the beginning of my post.
The sunset indeed was the most brilliant red on this particular night, after a tropical storm made its way across this state. Unfortunately I did not manage to get any of the lightening in a frame, whilst capturing the beauty of this tropical stormy night.
There is always a certainty about the weather following us wherever we might go and Crowded House a New Zealand Band from the 80s and 90s tell the story well with their song..
Always Take The Weather With You.....
And is this an understatement, because The Weather, is in the top category of conversation topics and conversation starters, throughout the world.
*
Walking 'round the room singing
Stormy Weather
at 57 Mt. Pleasant St.
Now it's the same room but everything's different
You can fight the sleep but not the dream

Things ain't cookin' in my kitchen
Strange affliction wash over me
Julius Caesar and the Roman Empire
Couldn't conquer the blue sky

There's a small boat made of china
Going nowhere on the mantlepiece
Do I lie like a loungeroom lizard
Or do I sing like a bird released

Everywhere you go you always take the weather with you