This is A Good Friday Here and even though I have a blown power board on my Pc and will not be able to fix it too soon, I do have the benefit of using this very old HP Omnibook Laptop still running on Windows 98. Now you might say I am in pc antiquity here and I would agree however the old girl is still firing up and still functioning after all these months of non use. Some one said to me Old Is Gold and yes this is true of many purchases I have made in the past.
Weather wise the Day could only be explained as perfect with only a slight breeze, the sun shining, birds are twittering and blue skies are above. Traditionally we will eat our Hot Cross Buns today and I have planned on making Seafood Marinara for dinner. Easter for us is all about visits and visiting. Relaxing and enjoying each others company.
Last Wednesday was my mother's eighty first birthday and although she wished for low key she said that the day turned out to be an Excellent Birthday Choice. We packed up the car and went for a drive to Wellington on the river Murray. It was a beautiful day and the scenic drive was well received by mum, who had not been out that way for many, many years. When we are young and can get out and about as we please we take much for granted. It is as we age that some of us have to rely on others to give us the chance to explore and enjoy places a bit further afield than the smaller perimeters which unfortunately we now find ourselves contained within.
Wellington turned out to be a lovely destination. Our River system down this end is in turmoil to say the least and there is much needed to be done to save The Mighty Murray in our state. It is our life blood for many reasons and although it was sad to see the level down, it is still very much a very lovely oasis to behold in this state. I have some gorgeous photos to share once my PC is functioning again.
Let me take this moment now to wish everyone A Good Friday. May it be Peaceful, Happy and a relaxing Easter for all. Old is Gold and the significance of Easter with it's Traditions and The Story of The Ultimate Sacrifice continues now for more than two thousand years and is celebrated in the hearts of many of my dear friends here. We all need to Look at Our Personal Blessings and be Truly Thankful no matter what our beliefs, as hope springs eternal from the sacrifices of the past.
Love Milli.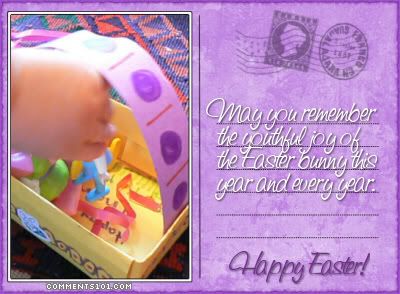 MySpace Comments